Welcome to Example Federation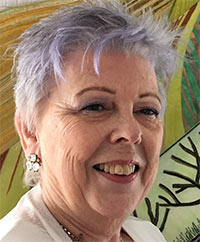 Marjorie Read
Federation Chairman
Welcome to Northumberland - a thriving and vibrant Federation
Whether you are a member, thinking of joining us or just visiting the region, I would like to welcome you to Northumberland.
Northumberland is one of the least known and most unspoilt regions in England. It contains the Cheviot Hills reaching to the Scottish Borders, some 50 miles of coastline of 'outstanding natural beauty' and, of course, Hadrian's Wall, Holy Island and the Farnes.
It is steeped in history and the lands where violent border battles were once fought have been replaced by a tranquillity not easily found elsewhere.
Newcastle - the regional capital - is a thriving city with an enviable reputation for its warm and friendly welcome. We are pleased to welcome members from urban areas of the County. So, whether you live in the wilds of Northumberland or in the towns and villages, there is sure to be a WI near you.
Our 3,100 members enjoy friendship, fun and learning new skills, rejuvenating old ones and hearing some amazing and entertaining speakers. There are so many opportunities for all kinds of women in our WIs and as we evolve to meet the needs of women today, now is an exciting time to join. Have your say in campaigns, get involved in projects and be part of a growing organisation.
There are 111 WIs around the Federation with membership numbers ranging from 9 to 90
You can find the WI nearest to you on the WIs web page.
Marjorie Read
Federation Chairman